Ok, I'm a tad biased, but my girls are gorgeous! Here are some from mid-June. Miss Aylers wasn't so thrilled at getting posed, and was more interested in the chest-region, but I'm sure her next set will be full of smiles.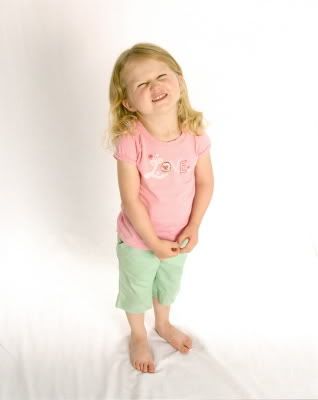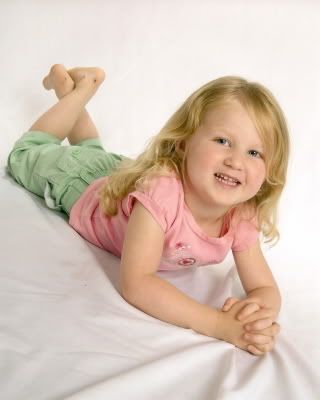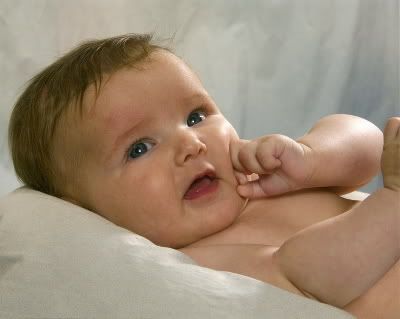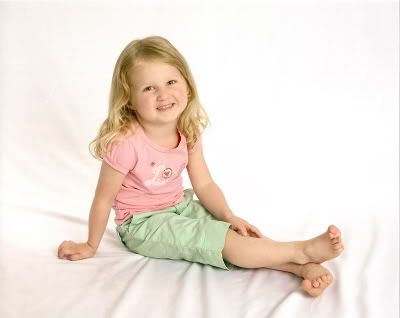 Once upon a time there was an uncle named "Didin" He was magic. He could quiet fussy babies in an instant: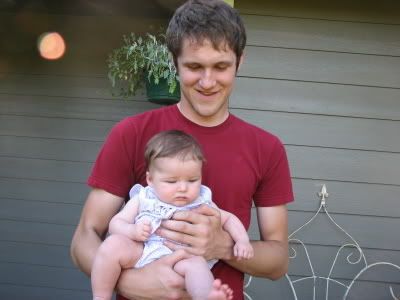 and make little girls settle down too.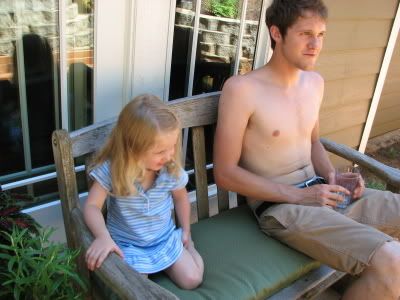 Mama wished he were available every day. He'd make a great nanny.... *sigh*



Did I mention gorgeous yet? Daddy is cleaning his shotgun already. We've only got about 12 years you know...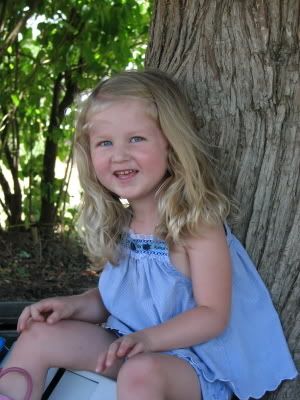 It's a green sort of day!
Gracie decided Wednesday that we needed to have a green party. (don't ask...) So we got out our green things...decorations, toys, clothes, etc. Even made green food, drink and dessert! Margarita jello, taco salad and greenade! (the non-explosive variety hehe) She thinks that we should have a PURPLE

party next. Any ideas as to what sort of dinner we could have in that particular hue?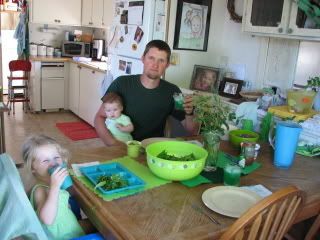 Mid-July garden update:

Things are slow this year with the colder summer thus far. We estimate our garden, even with soaking seeds this year, is about three weeks behind schedule. That's ok, we've got fresh salad into July! Peas and corn are enormous, as you can see in the pics. Tomatoes are starting to turn (can't WAIT for those!) and the rainbow chard and rainbow carrots have been lovely additions to our meals. The onions, both red and walla walla, are to die for. Do you suppose Mart would notice if we stole a coupla truckloads of dirt when we moved? (teehee) We'll definitely miss this garden and the space next year. More creative measures will be put in place, and our green thumbs will be truly tested once we leave this little garden paradise.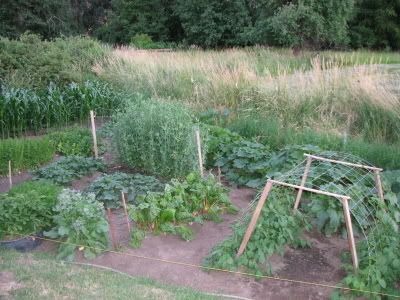 (Peas are the things between the tall stakes. Beans on the trellis. Notice the rainbow chard! Borage plants abound as well. Squash/pumpkins behind the peas, cukes in front)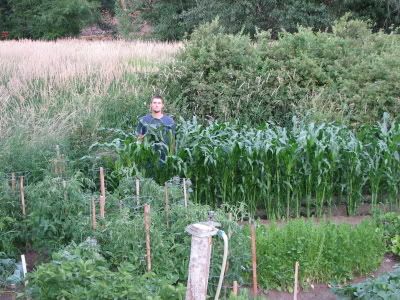 (Crazy corn isn't it? Much higher even after a week! Tomatoes to the left, along with potatoes in the very front. Spinach is done, can't you tell? We really need to pull it.)